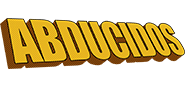 Madrid 1968. Aníbal de Vicente and Aparicio Sierra leave El Caso and join as reporters in a Spanish Television program. During a recording they manage to shoot the sighting of a UFO. When they get to the newsroom, the film appears mysteriously veiled, so they decide to record a montage that will lead to unexpected consequences
Madrid 1968. Aníbal de Vicente (Daniel Pérez Prada) and Aparicio Sierra (Ignacio Mateos) leave the newspaper El Caso and begin a new stage as reporters in Aquí y Ahora, Spanish Television program. They are relegated to the most insubstantial and boring topics until, behind Irene's (Cristina de Inza), director of the program, they manage to film the sighting of a flying saucer. When you get to the newsroom these disturbing images are mysteriously erased
His main and only mission from now on will be to convince Irene that UFOs exist. Instead of recognizing their fortuitous failure, they decide to reconstruct what their camera never recorded.
With the inestimable help of the program's decorator, Lola Martínez, (Agnès Llobet) recorded a montage of the flying saucer sighting. This piece achieves such an impact that they get their own section in the program. This section will take our protagonists to an unknown world
Abducidos is a digital spin-off of the El Caso series: Chronicle of events. It represents the first incursion from Plano to Plano on the Playz digital platform (RTVE) whose streaming content is focused on young people eager for stories.
Issued exclusively by Playz is written and directed by Daniel Castro. Recovers the spirit of Spanish race journalism during the 60s. Focuses its action on the adventures of two of the most beloved journalists in the newsroom, Aníbal de Vicente and Aparicio Sierra and their ambition to demonstrate that UFOs exist. "The truth is in Playz."