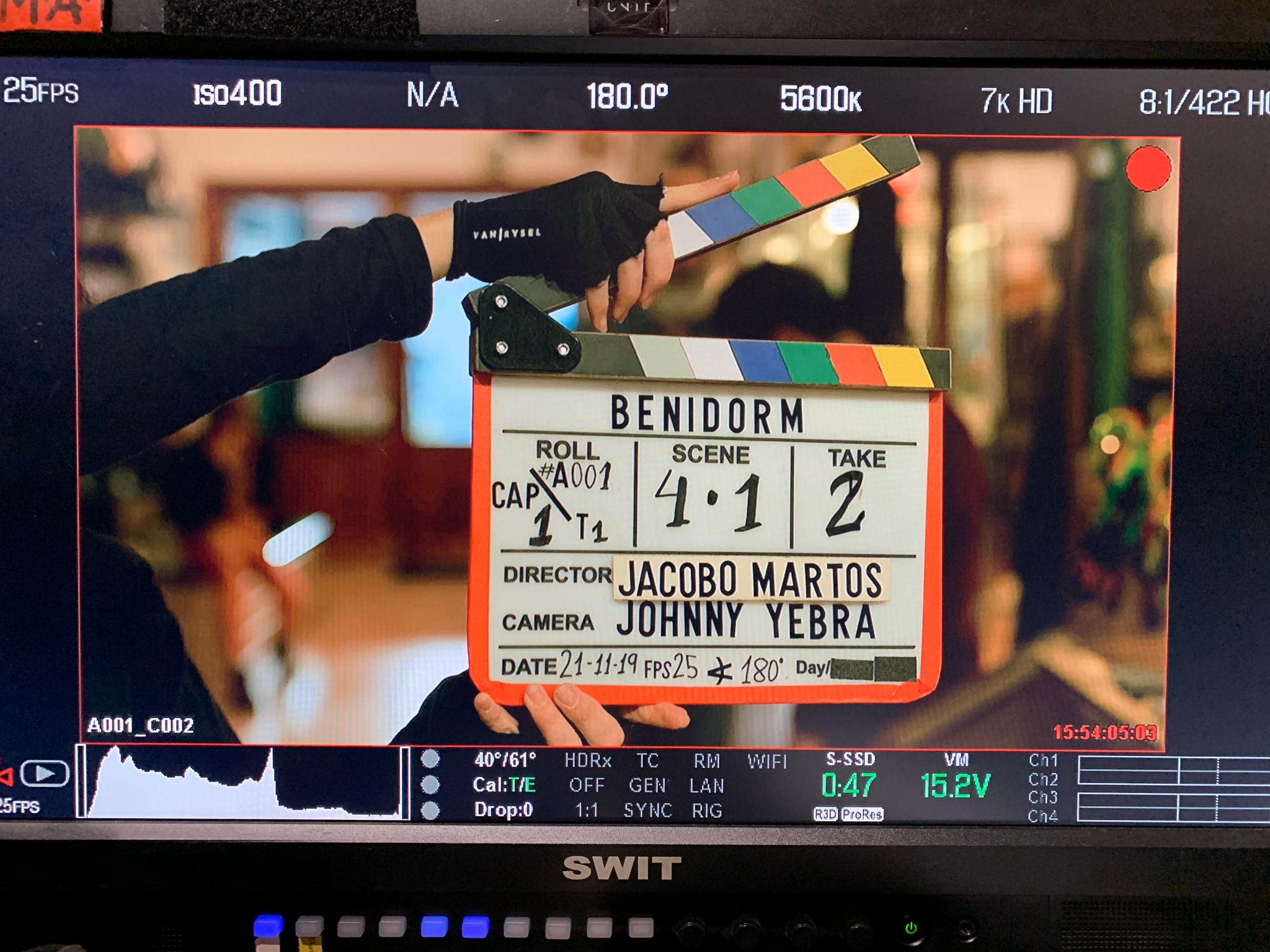 Antonio Pagudo and María Almudéver lead a cast that will also include Antonio Resines, Gorka Aguinagalde, Pablo Derqui, Andoni Agirregomezkorta, Lilian Caro and Pilar Bergés, among others
Madrid, 28 November 2019
'Benidorm', the new series of Atresmedia Television and Plano a Plano, has started its recordings, which will be extended over the coming months. The city of Benidorm will be the epicenter of its shooting, which will be carried out entirely in real locations. The fiction will also record scenes in the Biscayan municipality of Durango.
The actors Antonio Pagudo and María Almudéver will be the protagonists of 'Benidorm', which will be broadcasted in prime time on Antena 3 and will also be available on ATRESplayer PREMIUM, the payment platform of Grupo Atresmedia.
The fiction will feature Antonio Resines, Gorka Aguinagalde, Pablo Derqui, Andoni Agirregomezkorta, Pilar Bergés, Lilian Caro, Ton Vieira, Kiko Gutierrez and Inma Ochoa, among others.
Benidorm' is created by César Benítez, Fernando Sancristóbal and Jon de la Cuesta. Sonia Martínez, César Benítez, Emilio Amaré and Fernando Sancristóbal are the executive producers of this new series of Antena 3. Jacobo Martos and Miguel Conde will be the directors of 'Benidorm', while Jon de la Cuesta will lead the script team.
That's 'Benidorm'
Xabier Zurita is a Basque notary with the appearance of a Basque notary. His life is as square as his shirts. Single, he does not seem to ask more of life than the small pleasures of his routines. But everything changes when he receives unexpected news: a tumor that grows in his head is going to kill him in less than three months. Surpassed by the news, Xabi is unable to share it with his friends and makes the first unforeseeable decision of his life: he packs his bag and heads for Benidorm. The place where his happiness was fuller than ever. The place where he met his first and only love: María Miranda.
As soon as he arrives in the city he settles in the Hotel Benidorm with the mission of looking for that girl he last saw years ago. Saddened by his terrible illness and by not finding Maria, Xabi drowns his sorrows in alcohol in the hotel bar, where he tells all his misfortunes to Tony, a stranger who was passing by and who is stunned by Xabi's confession: he has saved three million euros.
Neither short nor lazy, Tony runs to see his girlfriend, Candy, a girl who works in a strip club in the hope that an opportunity will arise to leave him. If they manage to convince the Basque that she is María Miranda, they will get an inheritance that will finally allow them to live the life they deserve.
Will Xabi fall into Tony's trap? Will he end up returning to Euskadi? And will Xabi's friends leave him to his fate in Spain's most popular beach town?