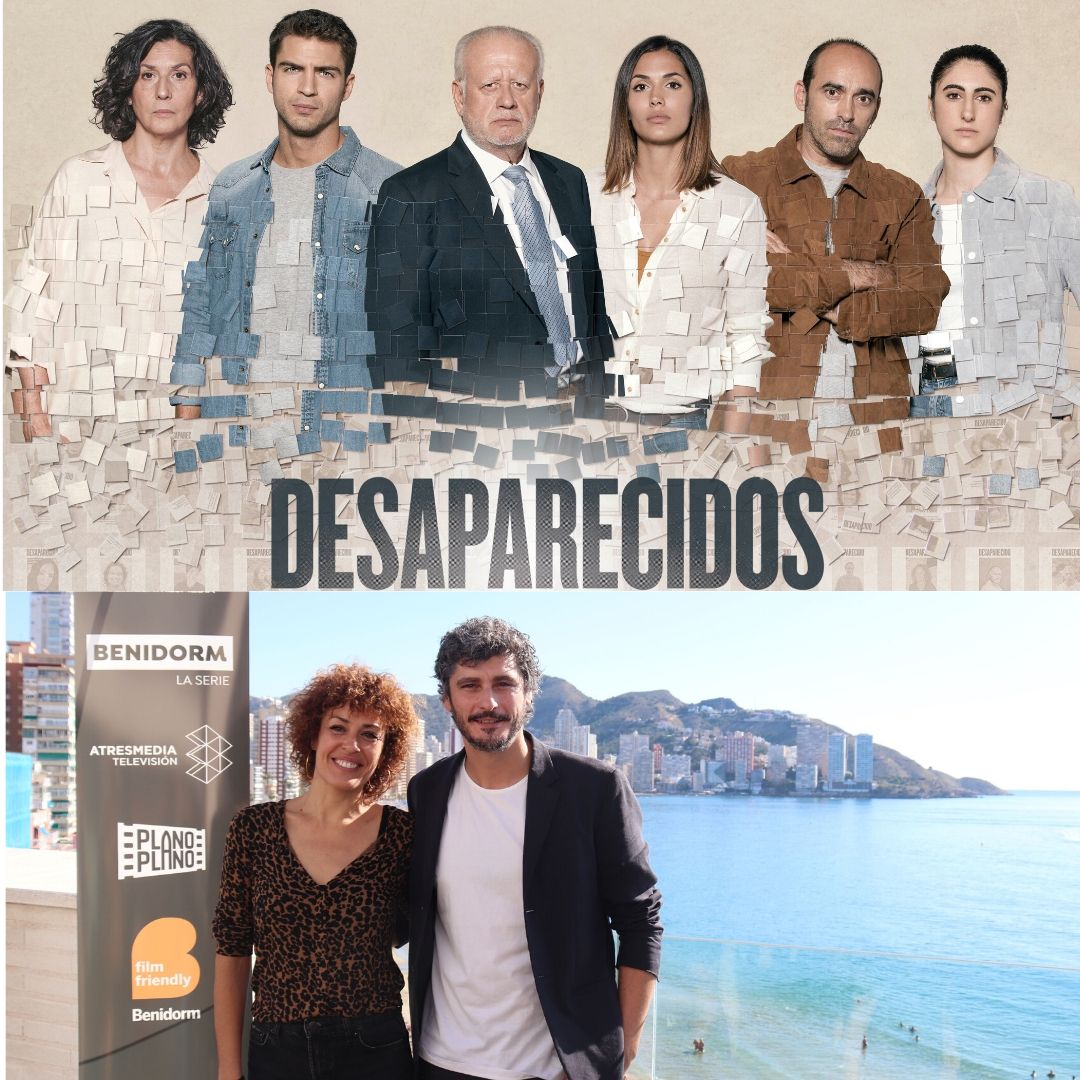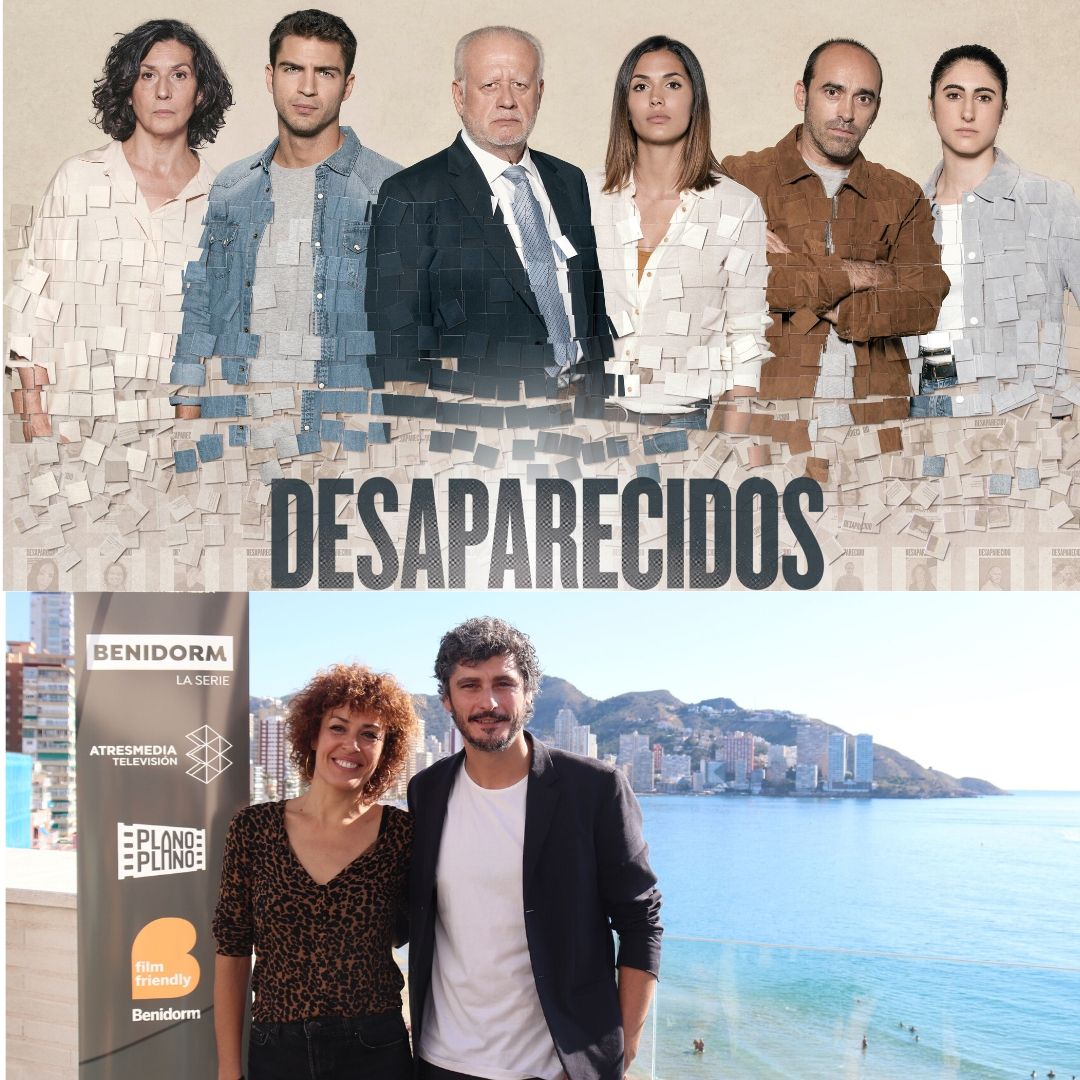 'Benidorm' and 'Desaparecidos, La serie' are part of the twelve selected international fictions
Madrid, February 18, 2020
'Desaparecidos. La serie' and 'Benidorm', both Plano a Plano fictions, will be two of the three Spanish series to be screened at the next MIPDrama Buyers Summit, the international showcase to be held on Sunday 29th March in Cannes.
'Benidorm', the next comedy of Plano a Plano for the prime time of Atresmedia Television, and 'Desaparecidos. La serie", a crime drama for Mediaset Spain, have been chosen among the twelve series that will be part of this prestigious international showcase, which will allow more than 400 shopping executives from around the world to see these products for the first time.
This event will host the screening of 15-minute excerpts from each of the series in a day that will culminate in the presentation of the MIPDrama Coup de Coeur Award, which distinguishes the fiction that has made the greatest impact on potential international buyers.
BENIDORM
'Benidorm' started its filming last November. This city in Alicante is the epicentre of his filming, which takes place entirely in real locations. The fiction, which has also recorded scenes in the Biscayan town of Durango, tells the story of Xabi, a Basque notary who, after discovering a tumour in his head, decides to change his life radically and travel to Benidorm to meet the love of his life again.
The actors Antonio Pagudo and María Almudéver are the stars of this fiction, which also features other actors and actresses such as Antonio Resines, Gorka Aguinagalde, Pablo Derqui, Andoni Agirregomezkorta, Pilar Bergés, Lilian Caro, Ton Vieira, Chani Martín and Inma Ochoa, among others.
'DESAPARECIDOS. LA SERIE'
'Desaparecidos. La serie" is, in turn, a police drama that transports viewers to the National Police's Central Brigade for the Investigation of Crimes against Persons, where the agents of Group 2 fight to clarify the cases of people who one day disappeared without a trace. Michelle Calvó, Juan Echanove, Maxi Iglesias, Elvira Mínguez, Chani Martín and Amanda Ríos star in this procedural series.
Inspector Sonia Ledesma (Michelle Calvó) joins Grupo 2 de Desaparecidos, a unit led by Chief Inspector Santiago Abad (Juan Echanove) that is responsible for investigating and solving cases of missing persons. Affected herself by the drama of her husband Mikel's disappearance, she will find in her colleagues Rodrigo Medina (Maxi Iglesias), Sebastian Cano (Chani Martin) and Azhar Garcia (Amanda Rios) a new family.
Together with them and with the slogan 'We continue to search', she will try to clarify the most disparate cases, all of them involving people who one day were swallowed up by the earth. To achieve this, they have the collaboration of 'Ayuda Desaparecidos', an NGO directed by Carmen Fuentes (Elvira Mínguez), whose son disappeared years ago.