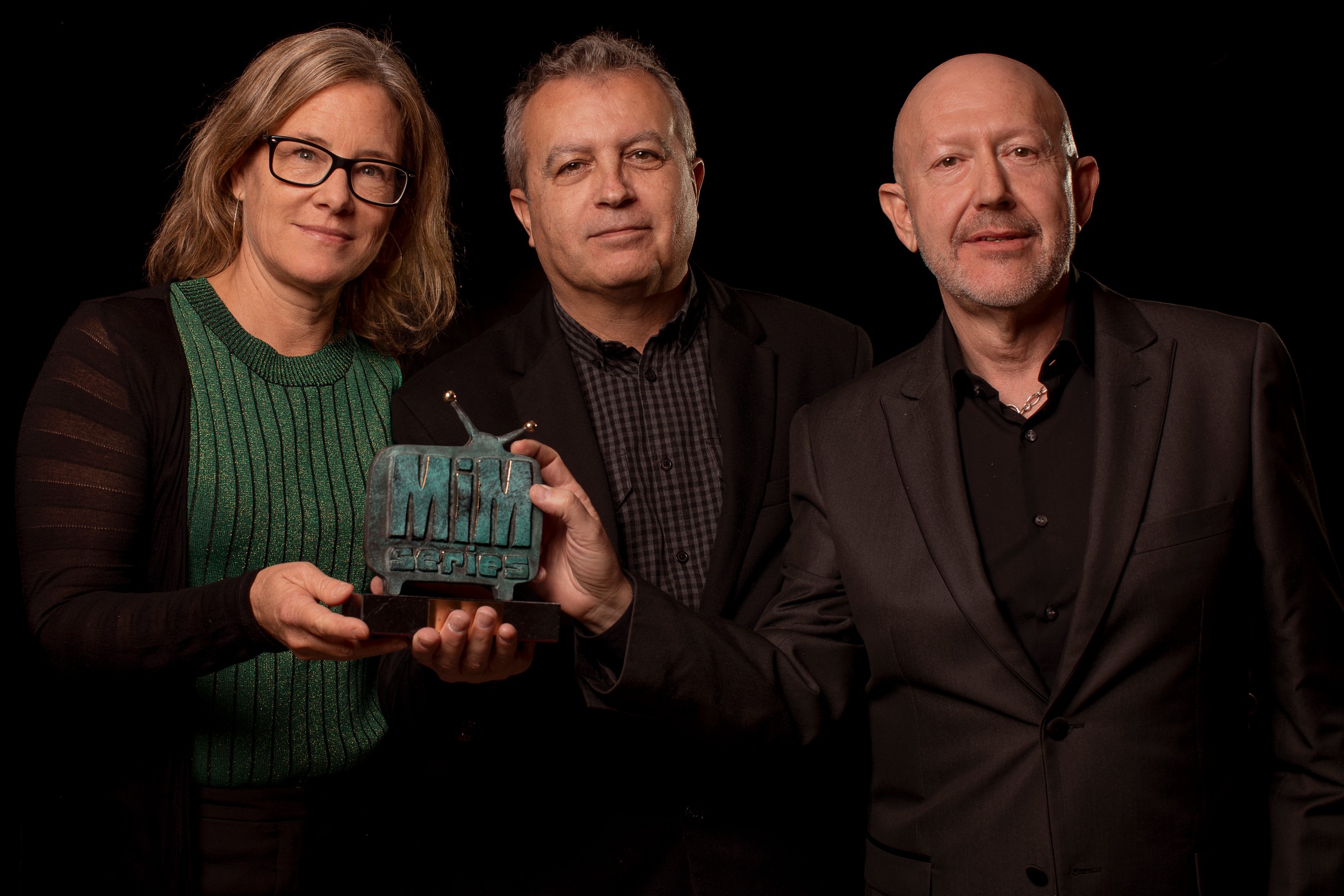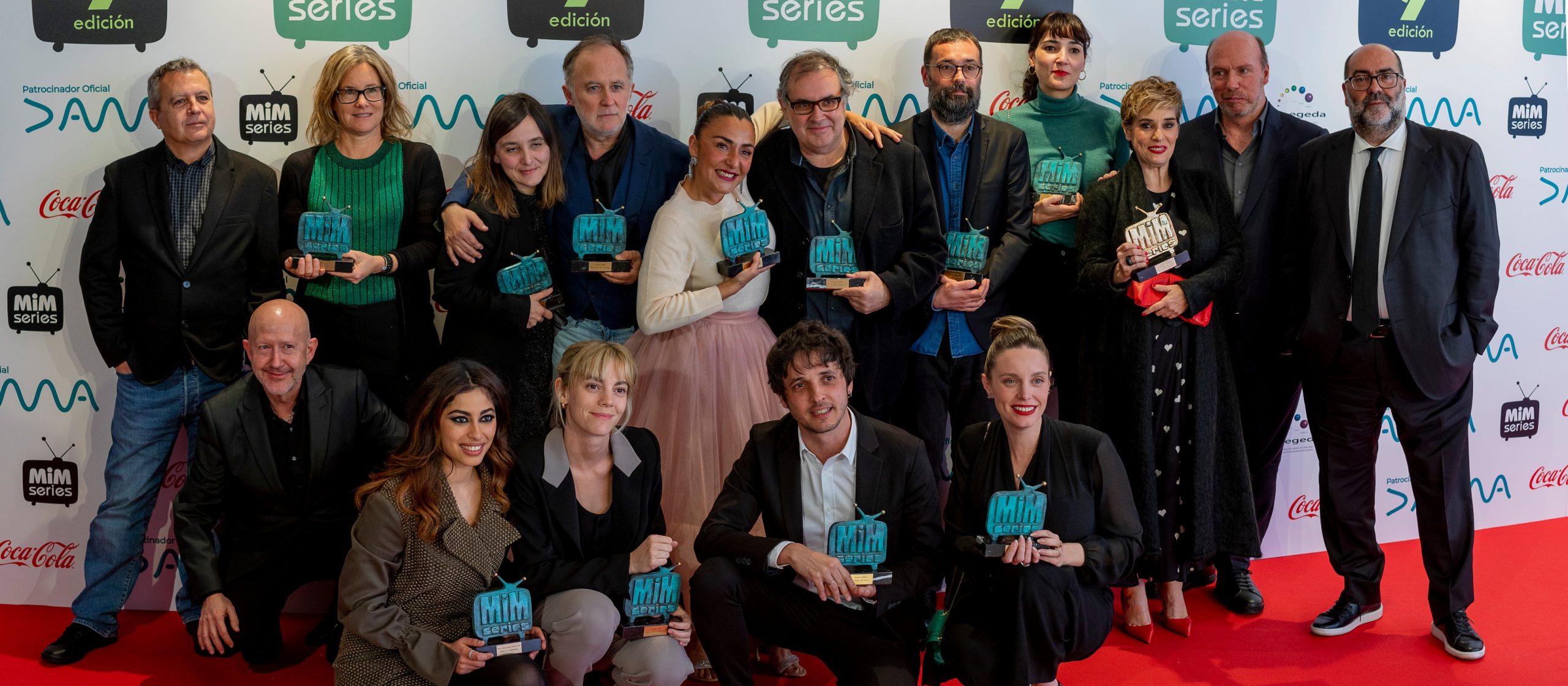 THE FICTION, PRODUCED BY PLANO A PLANO FOR TVE, COMPETED IN THIS CATEGORY WITH 'AMAR ES PARA SIEMPRE', 'MERCADO CENTRAL' AND 'ACACIAS 38'.
Madrid, February 23rd, 2022
'Servir y proteger', fiction produced by Plano a Plano for TVE, has been awarded with the DAMA Award for Best Daily Series in the 9th edition of the MiM Series Awards, which every year gather the most outstanding professionals of the audiovisual industry in Spain.
Those in charge of collecting the award were Javier García Díaz, deputy director of RTVE's Fiction area; Emilio A. Pina, executive producer of Plano a Plano, and Álex Graf, director and executive co-producer of the series.
Last year, in a virtual event held for the pandemic, the series was also the winner in this same category.
With more than 1100 episodes aired and after five years of uninterrupted broadcasting, 'Servir y proteger' has become one of the most commented and followed fictions by viewers in the afternoon slot. The daily competed in this category with 'Amar es para siempre', 'Mercado central' and 'Acacias 38'.
About 'Servir y proteger
'Servir y Proteger' is a production of Plano a Plano for RTVE and has been broadcast uninterruptedly for six seasons, from Monday to Friday, at 17.25h, on La 1 of TVE. Set in a police station, it is not a usual police series, but a melodrama with police dyes, where feelings, human relationships, ambitions, betrayals, love… in short, life, are the main issues.
The series shows the most human side of the people who work to guarantee our security. With a strong female presence in the main characters, the series deals with the daily life of a neighborhood police station in the south of a big city like Madrid. The cases investigated by the police are usually small on the criminal scale, but are nonetheless crucial to the lives of those involved, which allows us to focus on conflicts of a social nature (immigration, evictions, gender violence, bullying, etc.). Thus, dramas, joys, hopes and conflicts are always present in the police station and, consequently, in the lives of its characters.