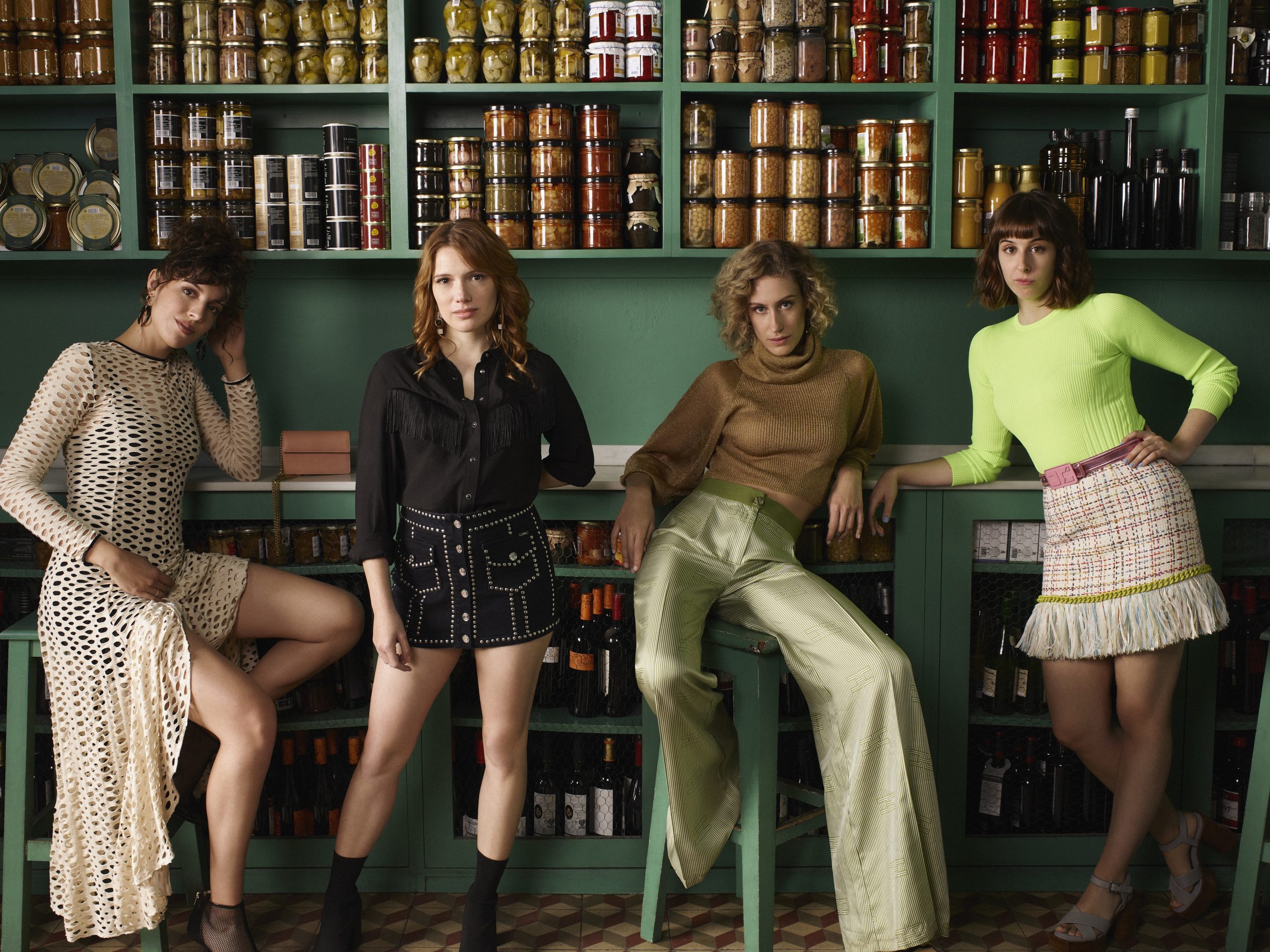 The cast continues to be led by Diana Gómez, Silma López, Paula Malia, Teresa Riott, Maxi Iglesias and Ibrahim Al Shami
Madrid, September 16, 2020
The shooting of the second season of 'Valeria' begins. In the next few days, Plano a Plano will begin recording in Madrid the new chapters of this original series by Netflix, a television adaptation of the book saga of the same name by the Spanish writer Elísabet Benavent.
Valeria's cast continues to be led by Diana Gómez (45 revolutions, La casa de papel), Silma López (Cosas de la vida), Paula Malia (El Vecino) and Teresa Riott (Barcelona nit d'estiu). Maxi Iglesias (Desaparecidos, Velvet, Ingobernable) also returns to play Víctor, Valeria's weak point. As well as Ibrahim Al Shami (El secreto de Puente Viejo), who will return to play Adrián, the husband of this struggling writer.
In the second season, Valeria will have to face a decision that could mark her future as a writer: to hide behind a pseudonym and finally live from her profession or to give up the publication of her novel and continue to squeeze the inexhaustible world of junk contracts.
All this while her sentimental life continues to waver. Fortunately, although the foundations of her life are anything but stable, Valeria continues to be supported by three fundamental pillars: her incredible and crazy friends Lola (Silma López), Carmen (Paula Malia) and Nerea (Teresa Riott), who will also go through crucial moments in their lives.
"Valeria will always be my most special project. I am looking forward to seeing and being part of how this second season materializes", said Elísabet Benavent, who has become the executive producer of the series, as well as the scriptwriter Marina Pérez, within a team headed by César Benítez, president and executive producer of Plano a Plano.
The series is directed this second season by Inma Torrente, who repeats behind the scenes of this fiction, and by Laura M. Campos, who joins the directorship after her long career in the daily series 'Servir y proteger'.